I am a licensed Educational Therapist and Anti-Boring Trained Coach based out of Portland, Oregon. I identify and remediate specific learning challenges for students aged 11 to 21. Many of my clients have ADHD or other executive functioning challenges. My goal is to help students become independent learners by teaching them effective and intentional strategies for retaining information. I also support my students in honing their time management, organizational, and self advocacy skills. Together we identify the barriers to their current learning and develop a plan to ensure that they have the proper tools, the necessary team, the essential routines, and the positive self talk required to overcome their challenges. As a member of the Association of Educational Therapists (AET), I am committed to upholding and advancing our Code of Ethics and Standards for Professional Practice. Additionally, I have been trained in Gretchen Wegner's online curriculum, the Anti-Boring Approach to Powerful Studying.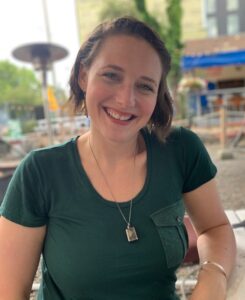 When I'm not working, I like to spend time with my friends trying out local restaurants and the newest food carts. Some of my hobbies include hiking, yoga, biking, and camping. When I have an opportunity to watch a TV show, I like to indulge in the latest Star Trek series or The Great North cartoon.
If you're interested to learn more, please sign up for a discovery call with me. After clicking this link, you will be prompted to pick a day and time that works best for you. Fill out the questionnaire and then I will call you! I look forward to speaking with you soon.